So here we are into another week and we're getting closer to xmas aren't we?? Thank god that means a week off work ~ woohoo!! So how's your week going? Mine's generally been the same, accounts, people moaning, power cuts (yep we had one of them today), etc etc............P is still off so myself and team leader are being kept very busy. Usually we would've sent the bulk of the accounts already and started on the NCC's (no current contributions for those that want to know what NCC stands for ;-) but we haven't got that far!! I don't know how P works so quick, I'm trying my best but I'm certainly lacking something :( Probably the enthusiasm................Anyhow as I always say and pretty much live by ~ you can only do your best!!
I don't really have much else to say!! Hmmmm....do you believe that?? Let's see what I can ramble on about then? Trina and Wayne were on their way to see Iron Maiden in Cardiff yesterday. They went one way and the road was blocked due to an accident, so they turned round and went a different way, which was blocked due to roadworks. So they followed the signs for the diversion and end up breaking down and causing a problem for the traffic as it was down a narrow lane................ha ha ha........I was laughing so much when I heard this!! They did make it to their gig whilst the support band were on stage, which they didn't mind missing!!
Talking of gigs can you believe Roger played at a gig at weekend and I wasn't there *shock horror* Yes I have to admit sometimes that does happen!! :( I've just watched a video a friend took of the gig and I feel regretful coz I didn't go but I know in my heart of hearts that I made the right decision. I couldn't afford it :( Let's hope he does some more!!
Did you watch any of that variety performance thing? What I can't understand is why take Holby City off for it, but to show that on Thursday (at least I think that's what they said!!) The Bill is on Thursdays so why not stick the Variety thing on then when there is an alternative to watch ~ unlike tonight. Saying that though every time I flipped back to channel 1 coz the ads were on, I found myself enjoying it. I saw Spamalot (I have to see that next year!!), Sound of Music (weren't there 3 boys and 3 girls in the film version??), some comedians which were very funny etc etc.....
I finished my letter to my Nan and posted it today :-) I've started one to my Aunty now ~ aren't I a good relative!! I found out all these years I've been spelling my aunty's name wrong. Her name is Sonia and that's how I've been spelling it ~ according to the xmas card I got yesterday it's spelt Sonja (since when??) *shrugs shoulders*
Just one more xmas present to turn up and this one's fairly important and the person that asked for it is going to be upset if it doesn't arrive me thinks!! According to the website the delivery can be anytime between the 6th and the 19th!! What do I do if it's not here by then?? It's too late to order it online and I don't know any shops that I can get it from?? Plus I would end up with two copies, which I don't really want!! Arrrrrrrrggggggggggghhhhhhhhhhhhhhhh.
Myspace ~ if any of you guys have one (I know you do gary ;-) my link is here -------> click here Go on add me you know you wanna ha ha........I just wanted to moan about it coz in the Bulletin posts today it's telling me about this artist on artist interview ~ jeez people catch up I watched that yesterday!! Or maybe it was Sunday but even so....been there done that!! Also I did a search on there on Saturday night when I was really bored, looking for Roger Taylor and my page turned up on page 7 I think it was..........may havebeen page 9!! Go me!!
Well I think I've gone on about nothing in particular for too long..........
Bye for now xx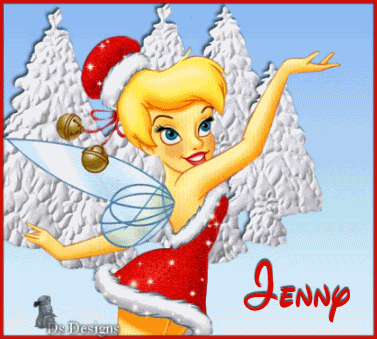 Thanks Donna @ Ds Designs for the sig xx