Is it me or is AOL playing up today?? Oh well no surprises there then!!
The xmas lunch was ok ~ I had a melon for starters, turkey with god knows how many spuds (don't like veg much), and for afters had the fruit salad. Didn't have an alcoholic drink, was gonna but didn't seem like anyone else was and I didn't wanna be the only one. Up until lunchtime I was having a bad day and seemed to be making quite a few silly mistakes. After lunch didn't wanna be there and then the phone rang when I was supposed to be leaving so I had to answer didn't I?? I am such a muppet sometimes!!
Still I managed to get home early to see Brian on Paul O'Grady and have had the heating on most of the night to dry my clothes. As they went through two cycles of washing it seems to be taking some time to dry them damn it!!
I don't know what else to tell you!! I've felt really blah today and I hope it gets better tomorrow!! Roll on Friday at least I can leave early woohoo :-) Anyway here's some more of the write up (Ains you'll get pics hun, be patient!!)
The atmosphere in the Dominion was electric ~ I think it was just the hardcore fans that had been told to dress up coz there were so many people that weren't!! The show started with the Beautiful Day remix (which is fab) and that got the crowd clapping away instantly!! The beginning part of the show with the words coming up on the screen aka 1975 bohemian rhapsody released, 1990 Mr blobby enters the charts (you get the gist!!) it said 05/09/06 Freddy would have been 60. The crowd went mental ~ we could tell we were in for a great night.
During the interval I went to get Trina some merchandise and met up with Sarah (aka Aerospice, or girl who came to the foo's gig with us!!). When I got back to my seat our mates were there so we all had a good natter. The second half started as usual up unto the point were Killer Queen starts singing Don't Stop Me Now. Usually Kashoggi interupts her half way through, but this time McFly did indeed pop up through the trap door thingy and 2 of them sung the rest of the song whilst the other two pranced around on stage. After they finished Killer Queen said something about taking them backstage and giving them a rub down for her later. Apart from that there were no other script changes noticeable, but we did manage to put the cast off the script several times ~ notably the fast we will rock you claps when Galelio is trying to set the guitar free ~ very amusing!! During Tie Your Mother Down/We Will Rock You Brian appeared through the trap door, wearing a coat that he wore during the 1986 magic tour apparently??!! The cast did their finale sequence as usual and then Brian appeared during Bohemian Rhapsody. When it got to the rocky part, the tube station set moved forward and there was Roger. This caused a problem coz I didn't know whether to scream or head bang. Can't do both at the same time........... Brian came back on to sing Love of My Life and Roger joined him to sing Say It's Not True. Ben Elton came on stage after they finished and told us they had raised millions and millions for Aids charities from all the We Will Rock You's all over the place. Brian and Roger appeared once again for Show Must Go On and everyone came out for bows etc including McFly. At the very end when all the cast had disappeared the audience sung Happy Birthday to Freddie.

Trina decided we had to run round to the stage door at the end so we did and there was a lot of people out there. A lot of the cast members left and Jim Beach (Queen manager) popped his head round the door. Now we think about it, he was probably assessing the situation, but he did get teased by Gavin. Jim decided McFly could go out this entrance though. People I know, were booing (I didn't join in I hasten to add, even if I don't like them!!), Trina did and then she went over and touched one of them. Apparently he told her that she was wicked and he loved the fancy dress. No respect left for Trina!! A bit later some bloke (Brian's driver I was told), came out and said the band had gone - the thought was that they had gone out the front door whilst McFly were distracting us!! We all made our way back to the bar.

Once we back at the St Giles, I decided to go up to Pam's room and get changed. I couldn't stand wearing a dress a moment longer *eugh* When I got upstairs I couldn't work the key, (and I had two of them as I had to move our stuff to another room. Trying to remember which one was which was bad enough!!) So I had to venture back downstairs to find out how to work the damn thing and then back up I went, this time accompanied by Nico and his girlfriend (who don't really speak much English, but seem very nice!!) They grabbed their stuff and left, so I get changed, after I'd managed to find my stuff in Sam's bag ?? and take all our stuff down to Dan's room. I managed to do all that without getting the keys mixed up!!
The rest of the evening was spent drinking, joking and listening to everyone's stories etc. Jacky (owner of the fanclub) turned up, so she spent most of the evening sat on Sam's knee. The majority of us were up till about 4am. At around this time Dan went to bed we had to get our stuff so Jamie decided to ring for a taxi. The taxi arrived and took Jamie, Gabriele, Sam, Trina and myself to Jamie's place. (Did you see the episode of Who Do You Think You Are with Barbara Windsor, well she went to this place in London which was a factory - well their flat is in that complex and we were only there earlier that day - freaky huh??) Once in the flat Jamie showed us this stupid video on Youtube and also her high school video of her singing. Sam, Trina and Jamie talked forever, but I couldn't keep my eyes open and what is most embarrasing I think I may have snored a little. Don't you hate it when you think you are and your aware of it and you wake up with a start!! Anyway they didn't actually stop talking till about 6am and Trina had to get home to go to work so had booked us on an early train home. We ended up having only an hour and 45 minutes sleep.

Got up as soon as the alarm went off and Trina managed to slam one of the doors by mistake, it was quite funny. (She has since profusely apologised!!) We walked to the tube, managed to catch one not long after getting there. We both thought there were several dodgy looking people on it that morning and felt very relieved when we reached Paddington. I got a breakfast bun from Burger King and we caught our train home.

We got back to Exeter just after 11am and I decided as it was such a lovely day (but also the electrician was supposed to be coming to the flat) I would walk home. When I eventually got back I think the electrician was just leaving so I timed that just well. I was absolutely knackered and needed sleep but I was sweating buckets so I didn't have a lie down. I just watched TV and went on the computer and found a press coverage with a pic of Sam and friends ~ she made the paper bless her. I tried to recharge my batteries for the weekend!!

Well that's it for now!! P sent us a quiz for xmas so I might share it with you later this week ;-)
Have a good week xx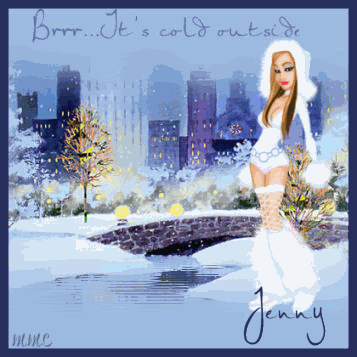 Thanks for the gaphics Roxy and I can't remember who gave me the tag but thank you xx