Hey peeps ~ I'm late doin' this entry but that's down to AOL grrrrrrrrr........it just chucked me off as I was updating my myspace profile!! I couldn't log back in so I had to restart my machine. Wouldn't even shut down properly ~ that's not good!! Anyway happier news I've finished my chrimbo shopping YAY :-) Just waiting for ordered things to turn up now. If they don't at least everyone's got something to unwrap. Just two more things to arrive now I think!!?? So as I've had a tough day on my own at work I shall carry on telling you about me adventures...................
BBQ continued :-)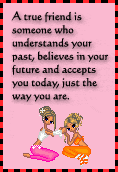 The next day I woke up around 9/10ish, when Trina popped in to see if I was awake. I scared her half to death when I pretend to be and then scream at her when she gets a bit closer (it's very amusing ;-) We went downstairs to join everyone else and had bacon sarnies for breakfast *yum*
We didn't do much, watched Bill Bailey DVD and some Red Dwarf (as we had been discussing them the night before). Bev had to leave quite early so Trina and Dan walked her to her bus stop. Whilst they were gone everyone else started packing their stuff away and generally tidying up.
A bit later Trina and Wayne took Jamie down to the bus station to pick up Gabriele, their luggage had arrived late the night before so he agreed to come down for the night on Sunday. Dan, Becky and Dave left not long afterwards as they had wanted to meet Gabriele. It was decided that Sarah, Jamie, Gabriele and myself would stay for another night. So most of us went and sat outside as it was a much brighter day than it had been on the Saturday. Trina continued to tidy up and I was playing around with her phone (she'd just got a new one!)
We decided to get something for tea so everyone ordered take away apart from me (coz I'm awkward) and had a chip butty made for me by Trina :-) Around sixish we decided to go down to the fair again. This time Trina and myself waited for the 2nd car run and started to watch a video which Bev had given to Trina. It's a copy of our Media Studies project so it's us and everyone we know from Secondary School messing around in the main hall at lunchtimes. OH DEAR LORD!! It's the funniest yet most embarrassing thing ever!! Eventually Wayne came back and we joined the others down at the fair. This time I suggested that he park up by the train station coz it's closer to the fair ~ as he goes to put the money in the machine he finds a ticket not being used and still valid so takes it! As we were walking away the family who owned the ticket asked if we'd seen it ~ bless them!!
Went on the bumper cars first ~ it was THE BEST!! Our group were the only people on there and it was going REALLY fast. Next the gang went on the roller coaster train again ~ more chances to laugh at Trina lol. They also went on the ghost train, the hooplas, shooting game, football game (Jamie wanted a hammer, so it ended up being Italy aka Gabriele v's England aka Wayne LOL), another ride that I can't remember the name of but could describe it LOL. I think we went on the bumper cars again and everyone except Wayne and myself went into a kiddie's fun house ~ oh dear!!
Later we decided to go home and Trina and I ended up having to wait for the car to come back again, it was a bit chilly by this point. When we were all there we (well everyone apart from me, I just sat and laughed at them all), played charades and more eating and drinking ensued. I went to bed not long afterwards.
On the Monday we all woke up fairly earlyish. Another breakfast of bacon sarnies (I think!!) and we watched some rubbish on TV. Sarah had to catch an early train home so she left not long afterwards.
Jamie, Gabriele and Wayne played Monopoly with the new credit card thingy. I made video's on Trina's mobile and she was busy tidying up. She also cooked us some more food. We had to leave later though to drop Jamie and Gabriele off at the bus station. We waved them off and Wayne and Trina drove me home ~ It was a good weekend and I am lookin' forward to much of the same, same time next year!!
So at some point I'll post the pictures to go along with these entries (sorry if they've been a bit long!!) Until then thanks for reading xx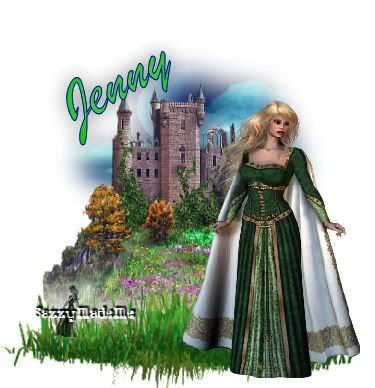 Thanks for the sig Sazzy xx (links over there peeps xx ------->)