Hiya everyone :-)
Well I haven't forgotten ~ I thought I might coz my brain is like a sieve sometimes. I'm amazed I can remember my own name half the time (well ok that's a slight exaggeration but you see what I mean ;-) I've added Ga Ga pics coz I'm sure I've told you about that already and the ruined jumper!! Evidence LOL
So have you had a good weekend? Mine's been okay actually. I received my first xmas card (thanks Jeannette ~ Travels). I made a pact with myself that when I receive my first card I would put the tree up, or if I got bored first. Luckily the card arrived first lol.........so I got the box out and assembled it before doing the hoovering, otherwise there would be green stuff everywhere and that wouldn't do.
So I did my housework, and went food shopping. Had to go whilst it had stopped raining. (I cycle round to the shops to get my shopping see..........) It stayed bright pretty much all afternoon, so I decided to go for a bit of a wonder and spent more money *tut tut* at me. It's the banks fault they approved my overdraft!!
When I got back I set about decorating the tree. As I found my santa hat I wore it to try to get me in the mood for doing such a task ~ it wasn't really happening and I still don't feel xmassey but I love the lights on a xmas tree :-) I also started and finished wrapping the pressies I have. Still waiting for two to be delivered :(
Today I've done nothing (isn't that always the case on a Sunday for me ;-) I've watched a film 'Fierce Creatures', and been on the computer ever since. But I've started a letter to my Nan. The last time I spoke to her on the phone I promised her I would write to her soon, and she said I wouldn't. I don't like to be known as a person that doesn't keep her promises, why make one if you don't keep it!! There's already one person who does that in this family and I'll be damned if I'm tarred with the same brush!!
Well I think I've lost what I was going to say and the whole point to this entry in the first place ~ sorry peeps.
I know ~ I shall explain about Bob (see pics). Trina and I get bored on our many train journeys and often resort to childish behaviour (for example we once had a water fight on a train LOL there was water all over the window LOL) ~ so just for a laugh I drew a face on my finger, took a picture on Trina's mobile phone and Bob was created. He now has his adventures wherever we go. At some point I'll share some of the pics we've taken of him. See I'm right in what I say about how I never grow up LOL ;-)
Well I'm gonna leave you here, time for bed me thinks. Have a good week people xx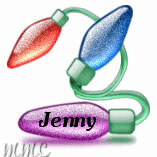 If i remember rightly Missie made this tag but I could be mistaken ~ to whoever made it Thank you very much xx
Oooooo see I told you my brain is like a sieve ~ Elaine wanted me to say Hi to everyone and to tell you all that she's busy with her studies and hopes to get back to j-land soon xx