Hey all - hope your ok :) I am listening to Queen radio but don't panic I shall try and keep the tangents down to a bear minimum!! I could be here all night otherwise. I'm afraid there are no pics with this entry coz muppet here forgot to load the camera lead in before she loaded up the computer doh!! So if I remember to do that tomorrow you can see the photos then ;)
So the weekend - where did it go? Friday I went to stay with Trina and Wayne. First we went and did Trina's weekly food shopping. Guess what I got?? A Wallace and Gromit tea caddy - it's smashing it is :) (Oooo billy squire and brian don't think I've heard this one!!) It kinda makes up for not being able to get the mug!! On the way back Wayne and I got our chippy tea and Trina had to cook her's as she's on a diet *mean laughter* We didn't do much during the evening. I managed to catch up on Hotel Babylon as Trina's been kind enough to video it for me!! Then as the American leg of Queen's tour started on Friday in Miami we decided to watch the Hyde Park DVD. Well we would've watched Return of the Champs but Roger looks so much better in Hyde Park ;) LOL
Saturday we managed to get up early and out just after 10am. I was impressed lol......We went to Paignton Zoo. I paid for us all to get in as I thought it might help to lower the bill that i owe trina - little did I know!! *rolls eyes* We had such a good laugh walking round. We spent a long time by the tiger and lions coz they are both partial to those particular animals. You'll see that from the photos lol.......We wanted to watch the feeding of the big cats too, but whilst we were round by the lions, the tigers were the ones that were being fed and we missed it!! Mind you I don't reccommend you making a point of watching the feeding times in Paignton Zoo........(ooo 1 of my top 5 songs - it's late!!), they just seem to dump the food in the animals pen and that's it. In other zoos I've been too they do a little talk too!! Anyway after they'd seen the tigers and lions for a long enough time we went and had some dinner. :) Trina and I didn't have much as she had planned to cook later. Wayne had a burger and chips. The woman behind us in the queue had a list as long as your arm for food thatshe had to get!!
After lunch we planned a route to follow and pretty much stuck to it. We saw Red Pandas which are just the cutest, camal, zebras, red hogs or something like that, little monkeys, lots of monkey type thingys (can't remember what they were and can't be bothered to get the guide map ;), wolf, cheetah, and of course the elephants :) It was strange coz as we walked into the elephant/giraffe house the woman in front said she could smell smoke. I thought she was having us on. We walked through to the elephants and I stood there for a while but then decided to walk back to the giraffe bit. As I walked through the door I could smell smoke it was eerie!! Poor things :(
Later Trina and Wayne battled to get the better pic of the cheetah as you'll see when I post the pics LOL........That was about it at the zoo!! Apart from the gift shop of course :) I brought the obligatory book mark (I try to get one from everywhere I go :) and a red panda cuddly toy which I've named Roger :) Now I have Brian the lion, Freddie the tiger, Roger the red panda, I'm considering calling my giraffe John :) lol...........
We went back to their house after a detour to Totnes. Wrong turning LOL.......At least I can say I've been to Totnes now LOL.......We watched Wallace and Gromit :) I brought it on DVD on Thursday to cheer myself up as I'd had a bit of a crap day!! Love that movie!! Trina and I went for a walk after that to get pencils (sweets not the proper thing!) (ooo stone cold crazy remix thingy Love this!!) Unfortunately they didn't have any pencils so we had to get jelly tots and tooty fruity's lol.......we're such kids at heart ;)
We got back just as Ice Dancing was starting. Go Gaynor :) I'm so pleased she won and I was well chuffed that it was between her and Stefan. I was welling up watching Torvill and Dean perform the bolero - I remember the first time they did it!! Once that finished it was of course, Casualty, and the final Ice Dancing bit. After that we couldn't watch a Queen DVD coz they were videoing Planet of the Apes and didn't really wanna watch Parky coz Tony Blair was on it!! Saw the ending to Just the two of us. Trina was convinced Russell and Sian had sung Barcelona but whenthey replayed it none of us could make it out until they actually sung the word. Very odd version!! Trina was not amused!!
Anyway after the football, we managed to watch some Queen, but not too much coz Trina kept falling asleep. Decided to head up the wooden hills to bedfordshire as we were gonna get up early the next day too :)
I think I shall finish this tale here for now and post some more tomorrow - until then...............
Take care peeps
Best wishes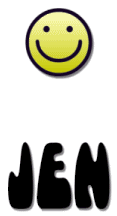 P.s I'm behind in journal reading as I've been away but don't fear I'll catch up at some point LOL........
P.p.s Great king rat was born today - sorry just singing along to the track on Queen radio :)