Hi peeps - thanks for all your kind messages about the exam :-) Feels so good knowing it's over and I thought that title is pretty apt for today ;-)
So tomorrow will be 7 years since the Truro gig. I don't know if I'll be online on Sunday so here's the write up today :-)
MARCH 18TH TRURO HALL FOR CORNWALL
Not much to report from Truro or am I bluffing? Trina and I went home after Cardiff, just for the one night though, cos we were off again. This time to Cornwall a little closer to home :-) We arrived fairly early, not everyone that we had met at Gloucester/Cardiff were making it to this gig, but it was nice to meet some new people.
We decided to stand outside the stage door. For the main reason that as we were in the cafe we saw Mike Crossley and Martin Groves (editor - Martin was security blokie) walk past. We had been standing there for a while when the door opened. Out stepped Jason and Matt Exelby (rhythm guitarist). Jason turned to look at the crowd and saw me first and said hello. I decided to have another go at this picture taking business. I actually told him he wasn't looking for the last one! (editors note - why god why??) Thank god it wasn't Roger, otherwise I would have lost it!! When Trina took the picture people asked him for his autograph. We got him to sign one of our Happiness? covers. Then I asked him if he got ribbed. His face for a split second was of total shock!! He soon realised what I meant and said no! I had meant is he getting teased by the other band members as he is the only person getting asked for autographs etc. Still not to worry at least he couldn't forget me now lol.
Jason left to get a drink, (his words!), and we waited for Roger to turn up. As we were waiting a blonde haired girl and her friend who had just turned up, started talking about the signatures. First was Treana's and as she is Cornish they talked about her for a while. Then the next was Jason's. The friend said, 'whose that?' 'Jason Falloon the guitarist'. 'oh' 'Yeah I know well everyone else was asking for his autographs so I thought I would.' This annoyed me!! Don't ask me why it just did!!
Anyway when Roger did turn up, it was quite late and there was a lot of people waiting for him. So I decided not to try for anything and just took a few pictures. As so did Trina. She was not amused as Debbie (his partner) was with him and walked right in front of Trina's camera when she was trying to take a pic. We had a feeling he wouldn't come back out as it was too late. So we went to get our place in the queue.
Unfortunately (or maybe fortunately), I couldn't stand still and kept checking outside to see if Roger was going to come back out. The first time I went out a select few were still there and we cornered Matt when he appeared, as to whether Roger was coming back out or not. He said he probably wasn't going too as he was probably going to eat in. I went back to tell Trina what Matt had just said. Not long afterwards Roger's blue van went down to park outside. Seeing this inside I went out to see what was going on. Me and Sarah tried ringing Trina to tell her he was coming out. Unfortunately she thought we were telling her about the van and didn't answer her phone. The question is what would you do? Go and tell your best mate or wait for Roger!! If you agree with what I did please tell me.......
There was literally six of us and he came out. A gentleman asked me to take his picture with him. So I did. I then asked the bloke if he could do the same for me, which he agreed too!! So I asked Roger if I could have my picture taken with him. Martin was trying desperately to get him in the van. But Roger stopped walking, bent down to my level and the picture was taken (editor see number 7)!! OH MY GOD I can still remember when that was processed how much I screamed and cried lol
Anyway shocked and stunned I wanted to run and tell Trina but I managed to calm down enough to take another picture of him. I ran in and told Trina what had just happened. She couldn't believe it and was totally annoyed that she was not there!! You can't blame her really, (NB: She has since managed to have her picture taken with him :-)
Once again the gig was brilliant!! Roger and the band all acted as though they had taken something, they were so UP! Mind you this is the only gig so far to have a barrier between us and the stage :( Massive gap in fact!! Here come the best bits:
- The change in set list. He took People on Streets out and replaced it with I Want to Break Free. When he saw us singing it, he turned the microphone round on it's stand and told us to sing it :-)
- When he announced the band during London Town......as usual we went mad over Jason. Roger saw this and told us he taught him everything he knows........bless :-)
- He said something about his mum being there too!
That was it apart from taking Jason's picture outside and he smiled afterwards as usual *rolls eyes* Mike gave me this awful look for taking Jason's pic. Probably jealous ;-) Unfortuantely not only did the gig have a barrier but we weren't allowed to take pictures either, but we did manage to get a few ;-)
Well that's it for now peeps, more on the 28th March :-( it was such a long gap and it was flippin' awful!! Ten days in fact!!
I'm away for the weekend so have a good one peeps and happy st patrick's day to you all :-)
Best wishes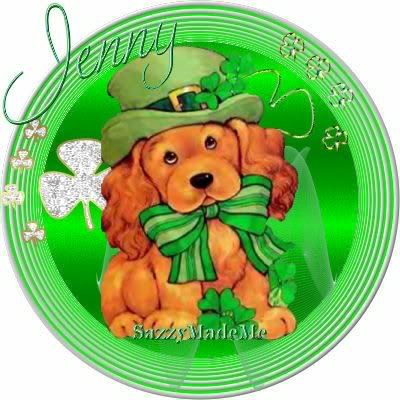 god it's cold brrrrrrrr........