Hiya journal buddies ~ how are you all :o) I'm quite happy for a change!! Make the most of it, it won't last..........especially as tomorrow is Monday!! Monday's tend to bring me down..............*groan*
Ooooo I forgot to say many, many thanks to Amy as she gave me a nicey award ~ that makes two :o) Aren't i lucky tee hee hee.........Amy is lovely, if you get time check out the link and pay her a visit!!
So thank you all for the comments towards the pictures and videos :o) Glad you liked them all!! I still laugh at that first video I posted, every time.......it never fails to make me chuckle lol
Have you all had a good week? JE went okay apparently according to the fellas so that's the main thing! She did reccommend it for a formal appeal and now we have to wait 6 months or more to hear the outcome *sarcastic yay*
Not much else has happened this week to notify you off so I shall just carry on and tell you about my weekend. After I've had a good moan about car drivers GRRRRR.... On Friday I cycle round to Sainsbugs to do my weekly shop!! This Friday it was raining which wasn't good, but as usual I cycle on the road, but that night EVERY car i was trying to go past would suddenly decide to move in closer to the pavement!! A builders truck did that when I was alongside him........ooooo I was so angry!! I could've been knocked off or anything!! Damn you car drivers.....look out before you swerve!! No offence to you lot unless you live near me ;-) and drive that road on a Friday night!!
Saturday I got up early *shock* and went to the hairdressers. I love walking up past the quay on a Saturday morning nice and early, coz there is hardly anybody about!! As you can imagine at weekends it gets very busy!! Anyway luckily the hairdressers weren't busy either!! I sat down after telling them what i want and expected to sit there for at least half an hour which I sometimes have to do and the lady came over to me and started off. Her name (according to the book she wrote in was Rach, just in case I want to ask for her again). She was nice and chatty, in fact we chatted the whole time about cooking LOL.........Apparently she was going to cook a meal for her mum that night and was using all fresh ingredients, so I started telling her about 'cook from fresh sundays' :o)
After the hairdressers (my hair looks so much better, it's still in the same style hence no piccies) I went to wait for a bus into town. Unfortunately I just missed one and sat at the bus stop with an elderly gentleman who decided to inform me the new seats at the bus stop where much better coz homeless people can't sleep on them and how there is a homeless guy he sees every morning when he gets his paper. Trust me not to put the MP3 player on!!
In town I brought a new bra (ooooo, which is actually hurting me so that's not good but I'm living with the pain lol) and two new pairs of trousers!! One of the pair was marked in sale at £25 and when she put it through the scanner it came up £20 :o) Yay to savings lol I also went to Poundstretcher and brought myself a wok for £3, as I shall need it for the next 'cook from fresh'. I was supposed to do that this weekend but without the wok I thought i would swap the weeks around ~ confusing LOL
Then I came home (walked all the way) and sat down, watched some more 'Cutting It' and then hoovered. I spent the rest of the day trying to be creative and catching up on the journal alerts ~ it's down to 20 ish woohoo :o)
I dyed my hair later (same colour as before hence no pics), cooked tea, watched casualty, spoke to Trina on the phone, watched Gavin and Stacey as BBC 2 where showing the whole series, which was good :o) Then at 12.40pm I watched the highlights of the NME big gig.
OH MY GOD.......................I am so glad I did and this is gonna sound so Pathetic to you lot!! Basically when I like bands I try to find some link between them........For example The Foo Fighters Taylor Hawkins is a BIG Queen fan :o) So I have been waiting patiently for a Queen reference to come from my new obession The Kaiser Chiefs :o) I know they are big Beatles fans and you can hear that in the songs but there must be something..............anything????!!!!!!! Up until last night i thought the only link was that they like the Foo Fighters :o) Nothing wrong with that but...............Last night i was rewarded with my patience as there during the interview the singer Ricky was wearing a Queen t-shirt!!!!!!!!!!!!!!!! One I have not seen before, how is this possible!!!! lol So today I have searched for it ~ yep I am THAT sad lol (damn it the link to the pic isn't showing grrrrrrrrrr) I rung Trina (yes at 1am!!), needless to say she didn't answer and i ended up sending her 4 texts, not just on this matter lol........I had to be patient again as i had to wait for her to a) get up and b) ring me about this lol.......she did eventually :o)
So I have spent mothers day with a little smile on my face (yep that sad) and didn't really do much!! I walked round to the clothes recycling bank at Sainsbugs as i forgot to take some when I did my shopping on Friday night. On the way back I was nearly home when I took out my MP3 player and realised the back had fallen off :( This is not good news as without it sometimes the player won't recognise the battery is there........I thought to myself well I have time let's go back!! So I walked all the way back to Sainsbugs, passed the place where I figured I could've dropped it but no sign!!!! Dejectedly I walked back and guess what.................yep it was right where I thought it would be!!! I had gone passed it LOL........................who said i need the exercise lol
Came home, had a nap :o) then spent the rest of tonight on the computer. Today's cook from fresh is Tuna Pasta Bake, which I have to say is the most delicious thing I have made so far!!! Looking forward to tomorrow for the rest even though it includes the burnt bit *groan* The only problem with cooking it was the continual stirring!! I've just had melon for afters!!
Anyway enough from me.............Happy Mothers Day to all you mums :o) here's a link to whatI wrote in 2005, which I still stand by coz my mum is lovely xx She received her earrings which she likes, so that's good :o)
Well till next time x Have a good week peeps x This week should be good, we are going to see The Editors on Friday :o)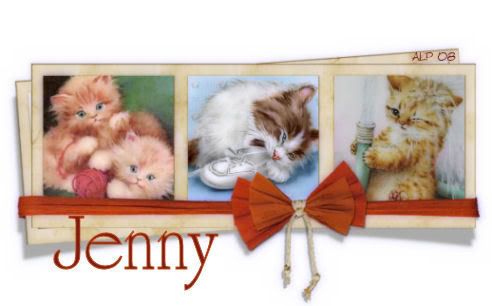 How cute is that sig :o)