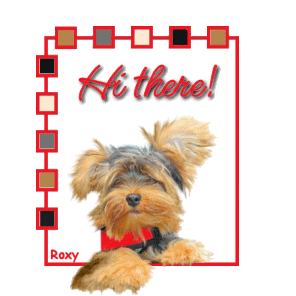 Hiya ~ sorry about yesterdays entry!! I wanted to play online games and knew I should update the journal I just couldn't be bothered. It would appear that you enjoyed reading the questionnaire ~ don't see how you learnt new things about me but hey........we'll just let that go lol
*big sigh* Today I feel stressed ~ I don't know why can't pin point the reason!! One of the reasons is my damn passport application. To stop Trina from nagging me to get it posted I have decided to use my convention money to pay for the damn thing and get it posted. One of the reasons she was nagging me to get it done was because of cause it said in the news that after April 2007 you would have to have an interview if you were applying for your first passport. I've just been reading the application to see if I have to send off my birth certificate (wonder where that is!!) and it says that interviews started happening from March ??!! Oh dear lord!!
I was panicked enough about my photo. See I went food shopping tonight (Trina's coming round to stay tomorrow night!!) and I knew there was a photo booth in Sainsbugs so I could get them done there. Well I was worried all day at work thinking of how much it was gonna cost me (it's all about the money this month!! Still have a xmas debt :-( ) Anyway so I think about going to the cash point at work during the morning but decide I'll go at lunchtime.
Casually playing an online game at lunchtime with about 8 minutes left of lunch and the damn fire alarm goes!! Evacuate the building....Marvellous!! It's not just a usual drill though coz usually after the fire searchers come out we are let back in...this time the alarms continue to ring for 1/2 an hour!! I was just glad it was nice and sunny outside!! As there is no benches though my legs weren't amused.......LOL So I can't go to the cash point when we get back in as there are so many people coming back into the building!!
So I eventually leave early (problems with faxes grrrr...) and get round to Sainsbugs. Buy my TV mag and get some change. These photo machines tell you where to place your head etc...it's all very clever and technical ;-) I come away thinking that's £3.50 down the drain coz I'd done it wrong. However since I've come home and studied their examples and my photos I don't think it's that bad!!
Just gonna get someone to sign it all and post it off on Saturday ~ wish it luck people!! This is causing me so many headaches!!

I've been feeling stressed at work today but that's only coz all my colleagues are jumped up twats!! I'm sorry but they are and the biggest jumped up twat of them all is a temp for crying out loud!! I don't know what it is about him but I don't like him, I put it down to the fact that once he laughed at me ~ and I just thought how dare you laugh at me you don't know me!! Today when I was at the fax machine I could see his computer screen and he was on his myspace page during work hours for crying out loud!! It wasn't just once either..........
Alright I admit I hardly do any work during two weeks of a four week period but that's coz we haven't got any to do :-P This jumped up twat has a project to do I'm sure of it!! Can you tell I feel strongely about this LOL ~ sorry peeps but if I don't get it off my chest it festers and that's not good!!

Anyway onto happier stuff Trina and Wayne are staying tomorrow!! We are going to see local band Cover'd. As they are playing in a different town I suggested they stay at mine for the night ~ we're going for a meal before hand :-) Should be a good night!! Trina's asked if I will go and see local band Morph on Saturday night but I have declined. a) It's the convention a week tomorrow (WOOHOO!!) so I need to conserve energy and what little money is left lol.....and b) it's the final of the ice dancing (see how I saved the saddest reason till last??) I can't help it if I'm hooked and it just won't be the same to see the final on the Sunday!! Where would the nervous tension come from?? Well probably me waiting for my damn passport to come back LOL.........
I'll be glad when Fame Academy finishes so programmes can get back to normal on TV.
Don't know what else to say except less than 100 pages to go in my book WOOHOO!!
Have a good one peeps xx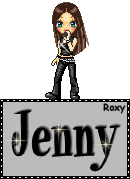 Opening graphic and sig by Shelly :-) Thank you xx
Please keep Jeannette, Indigo, Lisa and Sugar in your thoughts xx *hugs to them all*