First I have to thank you for your comments to the last entry ~ They were all very sweet and kind, so thank you very much xx
I'm afraid this entry won't be half as personal as that one ~ but I do wanna explain a bit more about my scars!! They aren't scars like the ones you have (if you actually have any!!) they are dips and holes (but not proper ones)!! It's hard to describe them and I was thinking today that if I wasn't overweight then they might very well be just scars but they aren't!! It's like my stomach is divided in two and it's strange coz the left hand side of my body is actually the bigger side which I don't get, but we won't go there!! LOL Please forgive me coz it is hard to describe and I would have to take a photo and show you what I mean!! HEY don't run away coz that ain't gonna happen don't worry LOL............I just wanted to clear that up anyway!!
I have to tell you it never rains but it pours ~ to mutter a phrase ~ it's not actually raining it's been a lovely weekend weather wise :-) But Friday was such an odd day!! I woke up about 3am thinking someone was in the flat and using my bathroom (bedroom is right next to the bathroom in case you were wondering lol) I thought nothing of it and went back to sleep and had a very bizarre dream about Trina and I going to see We Will Rock You here in Exeter and she talked during the first half and I went to get merchandise and brought albums and a programme. When I opened the bag I found he'd also given me four copies of Take That's patience single (excuse me whilst I throw up here ~ can't stand take that!!)
So my alarm goes off at 7am and I get up very sleepily and open my bedroom door ~ it feels very warm out in the corridor ??!! Hang on a minute the carpet by the airing cupboard looks wet and what's that noise?? I open the airing cupboard door and there is water everywhere. All over my spare pillows, my suitcase, the xmas tree and decorations, pillow cases etc etc......The boiler is making such a funny noise ~ I panic and ring Trina!! She's not answering which makes me panic more!! I put the bowl down at the bottom of the airing cupboard and start to make my lunch.
Eventually Trina rings, by this point I'm panicked to high heaven!! Usually I panic and then think ok let's handle this situation but having never dealt with a boiler before I felt it was beyond my control!! Trina didn't know what to do either and suggested what I knew already to call the agent!!
I did and explain what's going on. He asked if I had turned off the immersion switch, which I did and the boiler stopped making the noise and seemed to calm down. He says it was probably the thermostat and I'd need a new one. He was gonna get onto the plumber straight away!! When I got home there was a dehumidifier here humming away!!
The agent rung back later that day to say he's given the plumber extra keys but he doesn't know when he's gonna turn up. So there's me thinking bang goes my lie in on Saturday he's bound to turn up then!!
After a horrible sleep the alarm wakes me up at 8am ~ early enough for a plumber me thinks!! He never turned up!! :( I can still use my shower coz it's electric but washing up is proving to be a game, and I can't use the washing machine!! Excuse me whilst I scream.............
Arrrrrrrrrrrrrrrrrrrrrggggggggggghhhhhhhhhhhhh
A week from this coming Friday I go to the convention ~ I need to wash clothes to make sure I have everything I need, plus there's my work clothes!! Jeez just when you think everythings going along fine and then bam!!
Plus I've started thinking about the electric bill with the dehumidifier!! Everything seems to have dried off nicely out there so I'm gonna leave it off tonight!! It gave me a sore throat Friday and I've only just got rid of it ~ damn it!! I kicked it yesterday lol.........tut tut at me.
Anyway pray it gets fixed soon peeps..........Please!!
Saturday was gorgeous weather wise ~ I had the windows open and cleaned and tidied up. Actually had the duster and polish out ;-) Doesn't smell clean anymore coz I cooked a curry last night (turned out horrible ~ whoops!!) Did go out for a walk though. Decided to go to the range and Matalan, and came back with a new umbrella. I bet I looked funny coz I didn't come straight home but walked back the long way. There I was carrying a brolly in gorgeous sunshine LOL.........it was so nice I didn't wear a coat ;-) It didn't look as nice today but I haven't done anything so who cares!!
I'm hoping Trina and Wayne did something though. Whenever they spend time together they seem to spend it in front of the TV watching boxsets. I mentioned to her the other day that as Wayne can drive they should get out and about. Me and my ex used to do that a lot and it's the one thing I miss!! I would've loved to go up to Dartmoor during the lovely weather or take a drive to the beach ~ find a nice pub whatever.............Let's hope they did it though!!
Did any of you watch Al Murray? Couldn't see any of my mates that went to watch the recording but Roger looked gooooooooooooooooood *yum* If I can find it on youtube I might add it here for you :-) Never done that before might be fun to see if I can lol......
ahhhhh never mind I've just copied that from Brians site :-) Look at Rog with his teddy lol.............Mmmm......gettin' distracted now ~ found a site I can download it from (my video went funny grrrr......) and it's playing Under Pressure from the VH1 rock honors (Note to Trina regarding FFA ~ it's ok it's just Queen ;-) well and paul lol) I've not seen this and it's flippin' good ~ Roger's singing some parts and wow!! *sigh*
Right I think it's about time I left you here ~ think of me with no work to do during the week won't you xx
Oh and just before I completely go ~ Kyran to win the Ice Dancing :-) tee hee hee..........make sure you vote for HIM no-one else!!
Can't think of anything to recommend ~ so cheerio peeps xx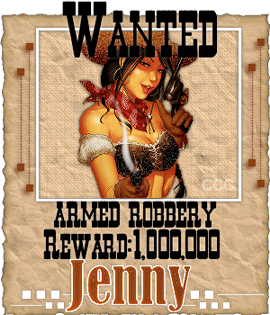 Thanks to Cherry, Anna @ Anna's anomalies and Donna for the graphics xx