Well it's Thursday which means it's Friday tomorrow nearly the weekend WOOHOO!! Sorry just thought I'd start this entry on a happy note lol.............I've been losing my rag at work, slamming things about making it known that I am not happy. In fact someone made a pointed dig at me this morning and I just rolled my eyes at them as if to say 'oh not again, get over it' LOL............Look at me getting this bitchy streak in lol.........
I was thinking about my journal today in an odd kinda way!! I'm not usually the kind of person that will go around and tell people about my life and what has happened etc, yet here I am posting it on a public website ~ don't you think that's odd?? Maybe it's coz I find it easier to put things into words some times than to say them out loud, probably got something to do with the shadow that I am (my Dad's description of me LOL)
Well it's a week since that meeting and I guess it's about time to tell you the tale of what he said!! I just wanna put a statement in here that this is how it was told to me and if my mum's reading this thinking that's crap ~ please don't be angry aka don't shoot the messenger ;-)
His only stories of me was when I was in hospital as you know..........coz I've told you that bit lol...........It started off when I was born, apparently they had just changed the metric system so the nurses were reading this chart with regards to my weight and they kept telling my parents that I couldn't go home coz basically I was losing like loads of weight in one night. Dad's version of it is that he eventually said something to these 'student nurses' and looked at the chart. He said they had been reading it wrong and there was actually nothing wrong with me and I was putting on weight not losing it LOL.....So that was hospital visit number 1
2nd time I was still an ickle baby. Apparently one night they spotted these black marks around my elbow looking like something had bitten me. They were concerned coz apparently these two girls on the housing block liked to take babies out in their prams for walks and in those days it was not thought of to say no to them, and they had taken me out that day. Well my arm blew up to twice it's size so they took me to the doctor. He was apparently Irish and dad says he had a lot of respect for him coz he turned to them and said I don't know what's wrong with her. He wrote a note and they had to take me to the main hospital. I didn't quite catch what dad said had been wrong with me ~ but to cut a long story short, for a long time although I was kept in hospital and you could've fried an egg on my forehead they weren't told. Dad's version of events was that he had a go at the head doctor who treated dad like an idiot and wouldn't tell them. All became right in the end though and Dad told this bloke where to go!!
How much of this do I believe so far?? I know I had problems with my arm, I've constantly been told this but don't you think in his version he is trying to come across as the big hero like we should all thank him or something?? Hold that thought it gets worse if your thinking that way!!
When I was 12 going on 13, I got what we thought was a stomach bug and I was off school for weeks with sickness, diarohea, etc etc.............The officials blamed my mum for food poisioning (b*******s!!) and the doctors were next to useless!! Eventually my mum rung the doctor again and somebody else came out as mine was on holiday (that was not a surprise!!) This doctor called for an ambulance and I was transferred to the main hospital in Exeter. My appendix had burst and basically I was being poisoned!! I can't remember too much from my early days in hospital. I remember getting there and wanting my mum. I remember being in intensive care and not being able to sleep coz some noisey people were next door. My dad's version is that I was pretty much in a coma for several weeks. Some doctor rang him and asked him to come in. (They couldn't get hold of my mum, as we didn't have a phone in those days). He asked dad if they could use some medication that had never been used before on humans. Dad asked for the odd's on what would happen if they didn't ~ the doctor said it was a 60/40 chance that I wouldn't make it!! I was told that the body tries to repair itself from this poison by creating more body fluids and basically I was drowning from my own body fluids or something like that??!! The doctor said that if they could try out this medication I had a 50/50 chance. So dad said yes go ahead. By this point I had been transferred from Intensive care to the kids ward (Bovey I think it was called) and in a private room to the side. Nurses had to go in and turn me over every hour or so coz I had sooooooooooooooooooo many drips etc attached to me :( He said that one day he came to see me and all the nurses were outside looking a bit sombre and he plucked up the courage to enter the room and I was sitting up in bed and asked him for a hug!! That morning I had been nothing..............
I was thinking about this all day last Friday and even now I'm welling up about it which probably seems very sad to you!! Basically the way I see it is that signing that form and the doctor giving me that medication has given me another chance at life. I know how close I came to not being here, my mum can tell you that!! It just freaked me out so much!! I have scars ~ bad ones ~ one stretching from just below my breasts to the bottom of my stomach, I don't have a belly button like most of you!! He also told me that at one point because they had cut me up so often the last time to close me up they used fibreglass instead *shock* as there was nothing there to sew back up or something like that! (I actually still have my stitches LOL ~ Jeez this is the most personal entry I've ever done!!) I have always hated these scars they get sore and nasty but when you think about it I shouldn't hate them as much as I do coz without them I wouldn't be here!! I wouldn't have Trina as my best friend, I wouldn't have met Roger, I wouldn't have known Meggy, it's all just so weird!!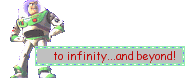 I probably shouldn't tell you this but I'd much rather have the scars than the cholostomey bag that I had for about 6 months *ugh*
*shakes head* anyway now youknow ~ this is a part of me!! I had 6/7 seven operations, the supposed magic cream (magic my arse ~ I still felt that needle) and I couldn't eat for at least 3 months (even over xmas which was horrible!!) One day if I get the scanner working again I might scan one of my hosptial pics in and you can see how thin I got!! I even have my diary that I wrote when I was there :) Unfortunately you don't escape school when your in hosptial. One day I'll share the fun side of it all with you ;)
I shall leave you here and I know Ains picked me out for filling in that thingy ~ I'll post it another day :-)
For now:
Jen Recommends
Yet again another gaming site I'm afraid but this one can help you learn etc.......Jez at work sent it to me: www.stopdisastergame.org The object of the game is in the title ~ you get to pick from hurricanes, flood, fire, earthquake etc. You have to build your community and protect it from the elements. At lunch time when I had a go I got a gold medal from saving my island from a tusanami :-) Yay me!! Mind you that was on the easy level ~ go try it out people but you need at least 20 mins to play!!
Well have fun peeps and thanks for reading xx
Thanks to anna's anomalies for this tag :-)