Hello people ~ I've decided that as I'm bored and I promised you a proper journal entry tonight rather than those daft questionnaires I keep completing, I thought I'd write this entry whilst at work lol………………
So good news to start off with ~ at the time of starting to write this the convention is only 1 ½ working days away (or as our lovely Sara and Jelly would put it 2 sleeps away) ~ I am going to Trina's tomorrow evening so shall be turning journal alerts off until Tuesday!! We are gonna have chippy tea Yay!!
Another piece of good news is the dehumidifier has gone woohoo ~ the agent came round last night to collect it.
To be honest I am not sure what else to write about, ummm………let's see……….
The passport application has been sorted according to Trina who rung them yesterday. As long as mum's details is on there and I mention that she doesn't have a passport they will be happy with that. *phew*

Work is boring but I guess you had already gathered that considering I'm writing this when I should be working. We've come to that part of the four-weekly period when there is no work to do and what little there is we try to save if that makes sense!! On a different kind of note ~ it is so cold at work at the moment and tends to warm up a bit in the afternoon when the sun is shining in, damn it!! I have been drinking hot chocolate at work to warm me up. I have decided hot chocolate is the best ~ not only does it warm you up but it's chocolate too ;-) Ooooo got some work to do ~ later peeps xx
I'm back……………miss me?? Yep thought so………ermm……….oh yeah I was searching for news…….. I have to say that whilst I was away inspiration did not hit me ~ which is good coz it might've hurt ;-)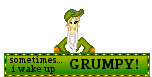 I finished my book the Dark Half by Stephen King which meant I got to start a new book last night, which I always get excited about!! It was gonna be another Stephen King coz my books are in alphabetical order by book title but I skipped past that and the next coz that's a Stephen King too and chose Destinations by Shelia O'Flanagan. I'm probably gonna read it quite quickly as it looks like the type of book that can be!!
I have been considering opening up my private journal for you guys to read ~ basically it's a place to store any creative writing that I've done or stuff that I've learnt with regards to creative writing for me to keep and refer too…………..if you wanna read it please leave a note in the comments section. Please note this might not happen for a while coz I'm still in the thinking process but it's about time I let other people read what I've written!!
On a different note the jumped up little twat here in the office is annoying me even more and today I think he's sprayed himself with some overpowering deodarant!! Grrrr…………….. Don't get me wrong I like nice smells but not when they are overpowering!! I forgot to mention that apparently I wasn't the only one who saw he was using the internet during working hours but my colleague didn't know what to say either!!
I really don't know what else to say so I'm going to leave this here and send it to my home email address ~ no doubt I'll think of something to add to it later.
Well it's later and i have nothing new to tell you. Sorry people.........I've been packing this evening and no doubt I am gonna forget something ~ cross your fingers for me xx
See you on Monday/Tuesday x
Thanks to Shelly for the tag xx