hi everyone :o) Hope you all had a good xmas xx I am behind in alerts there are currently 115 emails in my inbox. I'll catch up soon...............I'm reading but only commenting on some (apologies for that!!)
Thought I would do an entry to let you know how my xmas went :o) I know it's late but hey, what do you expect from me lol.........
Well I left you on Sunday (nearly a week ago that's quite bad!!) to go to Mum's. Guess what?? She had done me roast lamb :P Jen was very happy about that :o) Mint sauce and roast spuds...woohoo The rest of the evening we watched some TV.
Monday was Xmas Eve and we went to town for a few bits and pieces. We went into Bon Marche (not a shop I'm fond of but mum likes it) and there was a jacket on sale in there (in their sale) and I really liked it :o) Mum brought it for me as part of my xmas pressie. It's lovely and very smart ~ thank you mum xx We walked round a few more shops and headed back to Mum's. We watched more tv and I went to bed around 11/12 ish!!
Xmas day - got woken up by Sheila with a xmassey text message!! Mum came in around 9am and so we got up. Whilst waiting for mum's other half to get up Meggy and I watched the Simpsons :o) We eventually opened pressies. I got a skull and crossbones canvas bag, socks, a dolphin calendar, a tube of orange smarties (love them), and some slipper thingys. I also got some money from mum :o) (which came in very handy thanks mum xx) The rest of the morning I watched TV and waited for others to turn up.
My brother arrived eventually and we exchanged pressies. I got Queen Rock Montreal with the Live Aid dvd (which I've still not watched yet woops)!! When he opened his card from mum, I noticed something inside it and asked mum what it was. Apparently it's the latest school photo of Meggy. I moaned coz I didn't get one and even went to check my xmas card. I came back down and told mum I didn't have one, unless it was in the envelope which she had put in the bin!! I told her to beg for forgiveness (jokingly of course), andshe got down on her knees lol........Had to get a picture of that!!
It was getting close to lunchtime and we were waiting for Mum's other half's family to turn up. Luckily I got to see my 3rd obsession on TOTP :o) (This will be explained soon!!) They were the first band on ~ timing!! Unfortunately though mum came into the room, watched a bit and said 'doesn't the singer look nice?' LOL.......that's the one I like lol....
Lunch was good, but I swear if that woman said about the turkey being tender once more I would've said something!! Afters was a banoffee cake ~ which I wasn't sure I was gonna like but it was good :o)
The rest of the afternoon I watched finding Nemo and then Shrek 2......Greg took me home after the 2nd episode of Eastenders.
I went to Trina's on Thursday, which was good. She's come down with a cold, bless her! First of all we exchanged gifts. I got tons of DVD's and cd's, new computer speakers (less bassey for my downstairs neighbours) and a new keyboard :o) It's compact and is taking some getting used too lol
Trina got loadsa Queen stuff and you can see her in the pics wearing or showing everything that she got. She was really chuffed!! I think that's my favourite part of the whole xmas period giving Trina her pressies, coz it's fun! Mind you the turkey dinner is pretty good too!!
Trina went to cook and Wayne and I watched Shrek the third (one of my pressies :-), which is very funny!! Then during our food we watched The simpsons movie. After food and a bit of a sit down we went to the model village to see the lights and snow. We did this last year, but this year we were asked if we wanted to see the 4d animation. We said yes and we were all glad that we did.
It was so much fun, you sit in these kind of car seats which move and you have to wear specs, which are awful but you get a feeling the snow was coming down on you :o) Whenever the seats moved we all jumped lol........Definitelyworth a visit.
Walking round the village we were chucking the fake snow at each other and Wayne and I were filling Trina's hood with it. She didn't realise until we were leaving lol........It was so funny.......you should've seen her house the next day with all this fake snow everywhere!!
We watched some TV, played Mario/Sonic olympic games on the Wii, (which is fun but my arm still hurts :( ), and then watched a DVD and went to bed.
Next day Trina and I hit the sales but didn't really make much of a dent. I got a book (wasn't in the sales but hey, it made Trina and I happy :), a new top and a new sweatshirt. We tried on loads of stuff though :( We went back to her's for a short time and then they drove me home. Wayne has come down with Trina's cold now :( poor thing...........
Well that's it you've caught up.....I did go back to the sales today. I had to go up town and collect a package (thanks Coops) but I managed to get two tops for going out purposes, new work trousers (not in a sale) and some jeans (also not in a sale). Spent the rest of the day doing nothing.......lol........
Going back to Trina's for new years, but I'll do another entry before then ;-) Possibly later today lol........
Love y'all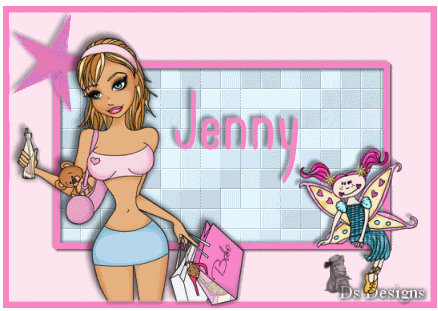 thanks Donna for the graphic ~ link over there somewhere people ;-)
p.s forgot to tell you what pressies I got from work...........P gave me a tube of galaxy minstrels, E gave me some mints, Team leader gave me an eric the penguin calendar and some xmas jelly sweets, both team leaders gave me a tub of celebrations and the present I got with my award was a cocktail mixer and small bottles of alcohol and a recipe book for cocktails :-) How cool is that...................
p.p.s apologies to mum, I've given Trina the dolphin calendar as she doesn't have a calendar and I ended up with two in the end. She does appreciate it though ;-) xx