Evenin' all :o) how are you?
I'm undecided at the moment how I am feeling, I know that doesn't make sense but do you ever have one of those days where you start off quite happy and contended but yet when you have a moment on your own you turn to feeling meh! I'm having one of those days lol.......
It's been a fairly good weekend though. Will it ever stop raining though??
There is currently 3 rivers in Exeter, when there should only be two!! There were 3 on Friday morning too, but by Saturday morning when I looked out the window this third one had disappeared!! Basically there is two.......the canal and the main one. When the main one is really full it spills out into this field and that's what it's done. If you look out my window you can see it shimmering in the lights and flowing like mad!!
Anyway Saturday I decided against going to get my hair cut as it was raining so stayed in bed longer lol :o) *jen likes her lie-ins!!* I got up and cleaned the flat but it was only a quick clean as I didn't seem to have the energy for anything else!! Then I got my xmas dex out and put some up. However this year I have gone with the theme of being different

I cannot be bothered to put my tree up!! So what I've done (and at some point I shall upload my photos to show you better ;) is put tinsel around a few things and the baubles too!! The fairy lights have gone around my big cupboard........it sounds quite pants me explaining it like that, but the pics will give you a better idea!
So after that was done and I was happy with the finished effect, I sat around doing not a lot until about 3pm. Then I left home to catch a train to Torquay. It was very windy but at least not raining too much!! The train did turn up *phew* but it was full of teenagers.......ugh!! No offense if you are a teenager but I just wasn't in the mood to put up with them. The worst came after Newton Abbot, I was quietly listening to my mp3 player as usual and this large group of kids got on and some sat at the table seat in front of me and started playing music on their mobile phones.

I was not amused but kept my irratation to myself!! Was glad to get off to be honest with you!!
So I spent the rest of the weekend with Trina and Wayne at their house and Bev came to join us as a couple of weeks ago it was her birthday. Trina had brought lots of food so we had a good nibble and some drinks

and watched some TV (including a DVD made whilst we were in school........How embarrassing!!). Instead of going out which was the original plan (or at least what I had been told) we stayed in and played some games. The music quiz (which I won, I thank you!! LOL) and truth or dare when Wayne had gone upstairs to watch the footie...........we shall keep that between ourselves me thinks ;-) Then to top off the evening (although I wasn't sure Bev was amused) our 3rd favourite band was on one of the music channels for 1/2 an hour :o) Trina and I were very happy fangirling (unfortunately *shakes head in disbelief) over this tee hee hee................
Anyhoo.......this morning when I woke up Trina came in to find out what we wanted for brekkie and disappeared downstairs to make it (she's a good host). When I was getting dressed though I put my Queen wristband on and realised my Dave Grohl wristband was missing.....I knew where it was but looked in my bag and around the area where it had been anyway!! I made my way downstairs and asked Trina where it was. She denied all knowledge so I checked her pockets........of course she had it LOL......silly moo!!

The rest of the day we spent here in Exeter, shopping!! I managed to get a few bits and pieces. Bev went home via bus, Trina Wayne and myself went to Pizza Hut :o)

It was very funny......Wayne was giving the waiter the order (which had taken a long time to give anyway!!) and we said to him that he hadn't told the waiter about his garlic bread and he was adamant he had so he asked the waiter how many garlic bread's did he have? The waiter said he didn't know but it was a lot. He had thought Wayne meant in the whole shop ROFL..........................
So that was my weekend............Hope you all had a good time too xx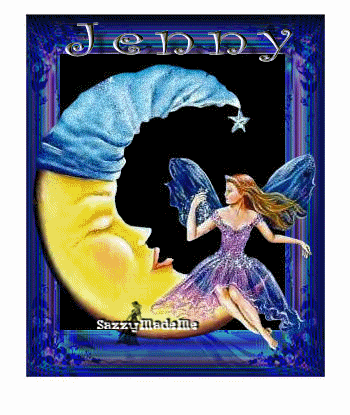 Thanks to Sazzy for the sig :o) - link over there peeps xx