Hello everyone about time I updated huh.................I promise it will be a quick one and I also promise there is going to be NO moaning or whinging of any kind. This shall be a positive attitude kinda entry ~ well I can but try ;)
Work has been okay for the rest of last week, it's gonna get boring though we are about to run out of work. We seem to be getting quicker at doing things when we should be going slower. People will get craggy when there's no work to be done!!
Anyway enough of that ;)
So from the read of your journals it appears that you've all been enjoying the sunshine!! How can we not huh? We never know when it's going to return again in this silly climate!! I was listening to the radio the other day and the news was on and telling me that top class scientists have told us the global warming is in major trouble. I'm fed up with hearing that ~ what we need now is someone to figure out what we can do to stop it!! Anyhoo that's whinging isn't it?? Sorry peeps...positive attitude!!
Yesterday I got up early and went to the hairdressers. We've just been paid so I thought I better make the most of it!! Wasn't in there too long and the lady that cut it, although she was complimentary about my hair, I don't like her. This causes a quandry for me. When I next go in there and they ask me do I mind who cuts it? I can hardly say well anyone but J. I just don't like the way she's cut my frige. I have a high forehead so need to have a fringe. (Oooooooooooo DFS advert ~ Yes we want it all :) Queeeeeeeeennnnnnnnnnn)!
Trina came round later in the day and I did nothing but snap at her!! :( It wasn't a good afternoon, but we did get the music loaded to her MP3 player in the end ~ that was causing many headaches.

Today hasbeen slightly better :) I got up lazily and had a shower. Watched The Wedding Singer ~ good movie, then went for a walk. It was beautiful and I'm glad I went. Had to walk off the jaffa cakes I had eaten ~ I really am a pig LOL
Trina called for a chat, but I had to ring her back as I'd missed her. She told me about this bloke in Ejays when she went there last night. He was the guy who was dressed as a woman on New Years Eve and I kept squeezing his fake breasts ~ it was a good laugh. Apparently last night when she went in there and started chatting to him, she told me he was looking at Ali (girl Trina was with) and asked about me :) I can't believe I made that much of an impression. Just as I was starting to get my hopes up about some bloke asking about me ~ she informs me he's gay!! Bless him though..............That made me feel good about myself :)

I have made a start on my application form ~ Yes people I have found a job I wish to apply for and it's the same money but that is all I'm saying. I don't want to tease you it's just I don't wanna tell you more in case things get screwed up and go wrong. I can only blame myself then ~ not that I'd blame you guys lol
Ooooo I've also grabbed a passport application form which I've filled in as much as possible. I rung the number to find out how much it's gonna cost me and the grand total is £66 ???????????!!!!!!!!!!!!!?
Is it me or is that ridiculous?? Well there is no way I can afford it this month so yet again that is on the back burner.
Next weekend is Trina's birthday party ~ many of our Queenie friends are coming so it should be a good laugh. We're also planning to go to Ejays so I hope that bloke will be there ;) tee hee hee........
Well I'm gonna leave you here, I'm off to play Snakes coz it's driving me crazy grrrrrrrr.... Have a good week xx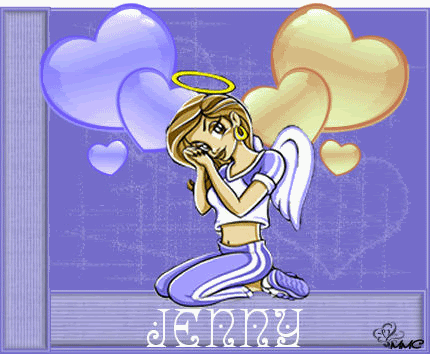 Thanks to missie for the tag xx