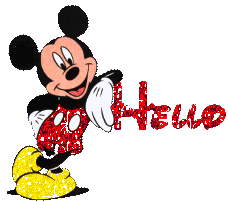 everyone ~ I know I usually delight you all with an entry on Sunday's but last night I fancied watching the TV instead. I'm watching it tonight too, but hey, I can multi task during this programme lol...............I reckon it'll be over soon anyway!!
So I was thinking of what I was gonna write in this entry all day ~ mainly coz Trina's not been in today so my head has been full of mindless-not-important information, with no-one to share it with :-( So hence the entry and mindless ramblings coming up :-)
Told you that programme would finish ~ bear with me whilst I sort some music out ;-) That's much better!!

----- me, not you lol
Talking of music (hey, see what I did there.........) I've downloaded quite a bit during the weekend. All the albums I started at the beginning of the week finally finished ~ I'm dead chuffed coz I get excited about downloading them and then it takes forever to do it!! Never satisfied me!!
Ooooo people wave hello to mum and Meggymo once again!! My brother had tampered with her computer so she lost my journal :-( Fear not, jenny to the rescue and I sorted it out for her :-) So she's back to avid reading like you!!

That thing I was waiting to tell you about, well it's probably not gonna sound like a big deal to you but my Dad rang me!! I'm not gonna go into it during this entry coz it's supposed to be upbeat and not moany and personal, but basically I don't like him!! Anyway he suggested that we meet up, that's my brother, me and him. Sometime this week!! Personally I've heard this kind of thing before and it never happens, so I'll keep you posted ;-)
I feel as though I'm in limbo at the moment!! I don't appear to be exercising ~ although a half-hearted attempt this evening. Before the application form,I would spend 1/2 an hour writing but I seem to have stopped this and need to force myself back into the swing of things, but feelin' like your in limbo, makes you just wanna sit there and do nothing!! I'm sure it'll all come good in the end though.......

Had a good day Saturday with Mum, did spend a bit of money but as mum said it was on things I NEED :-) My only frivilous items were Mickey Mouse document wallets. Don't ask me what I need them for, they had Mickey on and I was tempted lol.......................
Yesterday I had to watch the repeat of Dancing on Ice coz I didn't get home in time for it on Saturday!! (I found Dancing On Ice clips on Youtube, do you remember footloose from last year ~ that's on there, it's really good and I found Torvill and Dean's Bolero :-) I want Kyran to win!! That will probably change though.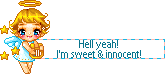 Later I played Simpsons Hit and Run on PS2. It's good you have to complete missions and I'm stuck on a mission where you have to destroy all the electric boxes in the nuclear power plant. *rolls eyes*
Had a very odd dream last night ~ so odd I can still remember it now!! Basically this bloke from work was in it and I don't like him, so I don't get that. Anyway I went to lunch at the social club place on work premises to see a band play (??), hung around with them and watched as they played their set which wasn't going down that well coz people were just sitting around having their lunch lol......oh I did try to get the singer to like me ;-) but his girlfriend was a right numpty (we won't go there!!) So they left and I had to get back to work, only I went to some recycling place first where this jumped up admin assistant said I couldn't do it!! (??) Then I tried getting back to work, which is just a simple walk across the lawn ~ ha ha no it wasn't!! Argument with woman about swearing in front of her son, wading through water with wellies on (??) and I still didn't get back to work!!
All in all it was VERY ODD!!
No news about the application form yet!!
FREDDIE IS A LEGEND!! I'm sorry I don't think I say that enough. LOL.....................I downloaded his best of album, no I haven't got it already *shameful face* Brilliant songs :-) Recommended!!
Well I don't think I shall drone on anymore ~ wanna change the MP3 player playlist!! Love new songs on my MP3, keeps me guessing as to what's coming up :-)
Speak soon xx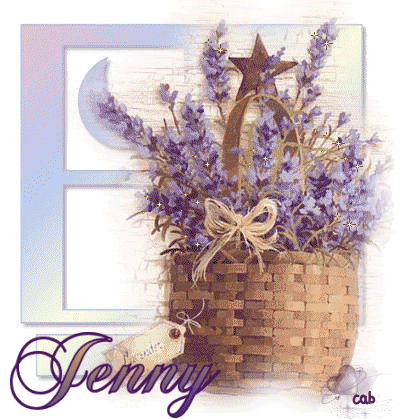 Thanks to Chris at Cab Creations for my sig xx