Hey peoples :o)
How are you all ?? Well what a weekend!! I came home aching and with a new sexy voice :o) Here we are today on Tuesday and I still feel like crap :( and now to top it all off I have a sore throat!! Hope it gets better for the weekend lol.............
Yep Foo Wembley ROCKED with capital letters :o) and the best bit of it all was.............the triangle solo......................LOL.................nah I'm only joking, the fact that we got close to Mr Grohl and Trina said he looked at me :o) I did see him glance in my direction the first time but I missed that look..........but hey, he saw me, he knew I was there and as a hardened gigger that is the only thing that matters.
Listened to the gig on Radio 1 yesterday................Once My Hero came on I was shivering and crying, it was so flippin' awesome. In Dave's words "86,000 back up singers" and I was ONE of them :o)
Now we've heard the recording now we've gotta wait till the 24th of this month to see the DVD recording at the cinema.................*crossing those fingers* that I might be on it lol
Anyhoo I have no further news, except to thank Morty baby for my new award and I see Pammels has bestowed one upon me too ~ thanks buddies, loves ya xx
Sorry I was a crap journal reader last week, I'm making up for it this week, I promise x
So as we have a lack of news here's the next instalment of gig diary :o) I'm taking you back to November last year and our last stint in Cardiff to round off two weeks of gigs nicely :o) Coz first we had the foo's in Cardiff, then in London, then Bill Bailey in Cardiff and now I present to you.......................
KAISER CHIEFS - CARDIFF INTERNATIONAL ARENA - SATURDAY 24th NOVEMBER 2007
As a Queen fan, I should've been spending this particular day at home with my DVD's/books/cd's reminiscing about how marvellous Queen were with Freddie!! 16 years ago we lost the greatest man and life just hasn't been the same since!!
Instead I was going to see a band live in Cardiff. I had wanted to see this band in concert since the beginning of the year and I can't even tell you why?? I think Trina and Wayne are wholly responsible for me liking them. I remember seeing videos of theirs on the music channels just as they were becoming famous but I flipped over as I wasn't interested ~ so at what point did that change I have no idea!! All I know was I had a new fixation. Around June/July time I woke up one morning to the radio on the alarm clock, it was the local station and they had played a Kaiser Chiefs song and afterwards said something about an annoucement.....my brain went into overtime and I did consider listening at the time they said they were gonna make this announcement but I couldn't be bothered. Instead I found it out another way, but can't remember what that was. I tried to contact Trina but she was in Scotland at her brother-in-laws wedding.....so what was the news? Only that the band I had wanted to see from the beginning of the year was coming to my home town arrrrrrrrrrrrrgggggggggghhhhhhhhhhhhhh......... The Kaiser Chiefs were playing an arena tour November/December and the first date on their list was November 21st at Exeter Westpoint. I was dead excited and could hardly contain myself, I forwarded an email to Trina and a couple of days later she got back to me. Wayne and her were looking forward to it, so she would book the tix. Presale ticket day eventually came and she contacted me at work to let me know she had managed to accquire 3 tix for the 21st. Suddenly a terrible thought came to me, that date rang a bell?? Why?? Damn, we were due to see Bill Bailey in Cardiff that day!! I quickly told her what I had suddenly thought and she said she would ring again and get the tickets changed. Bournemouth was the next date or Cardiff on the Saturday. She rang me back and they had exchanged them for the Cardiff show WOOHOO we were still gonna see them!!
Knowing I was going to see them, made me look more into the band, who they were, their personalities, the songs etc etc.........Which I suppose is a bitobsessive but hey, I'venever been one to not be obsessed about something and it was exciting looking at new things!! Trina had to sit through it all bless her, the video's on youtube, me talking about them constantly, and whether she liked it or not she was soon starting to feel the same as me. For some reason as the gig drew closer I just had this awful feeling Trina and Wayne (my favouritest gigging buddies in the world), weren't gonna enjoy it and that made me wonder why we were going. Don't ask.........all I know is that I'm very odd!!
I think as punishment for not doing anything from the first paragraph I had a sore throat on the Friday before the gig and woke up on Saturday morning with it and feeling quite rough. I was determined to go to the gig though as I had been waiting for this since the beginning of the year. Had a bit of a lie in and then got up to have a cup of tea and get ready for Trina and Wayne to turn up. Listened to Yours Truly, Angry Mob whilst waiting and just as I was about to put Parva (that's the Kaisers before they became the Kaisers) into the cd player, I got a call from Trina to say they had arrived. I also got a text from her saying 'I was born to be a dancer' so I sent one back saying 'I want to retire'. Anyone who knows their songs will get that!! The plan was we would meet up early and go and get a fry up from somewhere so we made our way to the Imperial (a weatherspoons) as I had never been there before. Trina decided we should sit on the tallest chairs ever, so tall that I couldn't pull myself in!! She went to order our brekkie's and eventually they turned up. We were being served by a complete goit, and they must've been busy as there were no knives and forks left, he had to wash a mug for my tea and put the milk in an expresso cup!! He hadn't brought Wayne his chips and came over to check the receipt thinking that we were in the wrong!! A complete and utter goit!! After that farce was over we decided to make our way to Cardiff. I had convinced Trina that we must stalk!! AGAIN................
So we made our way to Cardiff whilst listening to Employment and Yours Truly, Angry Mob in the car on the way there. Pausing only for Trina to sing the whole of the littlest hobo lyrics at us and for us to join in. This was reminiscent of the journey home after Bill Bailey. She also tried singing Mysterious Cities of Gold, but couldn't remember the tune so 80 day's around the world was sung instead. They did put the music back on much to my relief!! The traffic wasn't too bad all the way until we entered Cardiff. The Kaiser Chiefs weren't the only ones starring in the city that day, so was International Rugby at the millenium stadium. So of course in true Cardiff style roads were shut and we got lost!! We are getting so good at getting lost in Cardiff. It wasn't too bad this time we just took a couple of wrong turnings and eventually found the backstage area for the venue which meant the car park was in sight. Of course this screwed plans for stalking but only slightly!! We had aimed to be there for 2ish and we were more there for 2.45pm, damn it!! Plus the sun had been shining most of the morning but now it was raining, marvellous!!
We made our way to the car park, but there was a queue (of course), so Trina agreed that we should leave Wayne to go and park the car and go stalking!! Even if it was raining!! So we got out of the car and cut across the outside car park to get to the back stage area. There were a few tour buses parked on the same side of the street that we were on but not a lot else was going on. Wayne joined us not long after and we stood there, looking like muppets getting wet and pretending to be waiting for a lift from some bloke called Dave with a fiat punto or was it an uno?? Well let's just say it kept us amused!! About 15 minutes later we could hear music (very loudly) coming from the arena ~ damn it they were already in there!! So the chances of them leaving the arena before the show?? Possibly slim but I had what I call the 'roger syndrome'!! I call it this coz whenever I'm waiting for Roger to emerge from a building I think 'oh just five more minutes' coz you know the minute you walk away, they are gonna come out. So we stood there, listening to the set and watching all these random people come and go from the backstage area. A van turned up at one point when Trina and I were on our own (Wayne had gone in search of a cashpoint!) and we debated as to who it belonged to, but were none the wiser when it parked up next to us!!
So we shall leave it there for now...........................hope your having a good week xx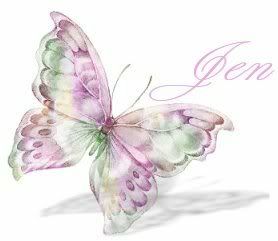 Tags: Foo Wembley, Sore Throat, Kaiser Chiefs pt 1, Morton, Pammels