Oh dear...............I'm behind in alerts AGAIN.............this is becoming a weekly occurance, whether it's due to no-computer night or damn facebook and it's silly applications I have no idea!!! It's gonna get worse this week too what with me not being home for two nights................Hey-ho!!!
Look there's a mood just for me :o) Rockin' lol
So how's you? I'm alright, well better than I was and there's no better cure for misery than spending a lovely evening with some friends. Wednesday night Trina rung to say that Sarah (our queenie buddy from Bristol), was going to Cornwall for the weekend for her birthday, and she said she'd stop in Torquay on Thursday and perhaps we could all go for a meal :o) I left work on Thursday with Wayne and back to Torquay.
Once Trina came home from her second job (cleaning in the evenings), we got changed and made our way down to town. This was after I had caused a fuss about how Trina had promised me they would video the Bill for me :o) I couldn't miss it, it's a five parter and that was part four. Plus I like Smithy and he's the main character in the storyline at the mo lol........anyway Trina, Wayne and I met up with Sarah and Terry in Weatherspoons. We had a few drinks in there and a bit of a laugh about this, that and everything.
We then made our way to get food, it was like 9pm at this point lol.........After waiting for Sarah to make a decision as it was her birthday we went into Hooks. (Trina and I went there like 3 years ago for her hen night and I quite fancied the waiter we had, low and behold he served us that night too, but he's let himself go a bit lol) We had a laugh, waiting for the food and choosing drinks. Sarah, Trina and I had cocktail, blue lagoon, which was lush :o) It made us laugh coz they had a non-alcoholic one which they had called 'safe-sex on the beach' LOL
Anyhoo...........for starters we had loaded wedges with cheese and bacon ~ yummy :) for main course I had the pirates own carribean chicken which was nice, but I didn't go much on the veg in with the chicken in the sauce. You can't have everything I guess lol............
After the meal and complete now with our pirate hats (Hooks has a bit of a pirate theme about it, bet you didn't guess that lol), we walked towards a pub that Trina had reccomended. Unfortunately that didn't work out coz whatever was supposed to be on wasn't, so we ended up in the pub next door where kareoke was on. The singers were either extremely bad or really good. I don't think I had ever felt so old when we walked in.........it seemed like student night LOL.......plus I wasn't really dressed for a pub, still in my work clothes really lol............anyway a few more drinks ;)
We left when the pub was closing and unfortunately as Trina, Wayne and myself had work the next day we had to love and leave Terry and Sarah too it :( I would've loved to stay out but it had been a great evening none the less :)
Work the next day was a bit tough, I was cream crackered lol...... and it was the day when we got the invoices but unlike previous times with the invoices P was actually there :) That felt strange!!!
Anyhow yesterday I did it :o) I made it to mum's :o) :o) and had a nice day with her and titch (Meggy to you lot lol) I brought a few dvd's coz they were cheap and I had some money saved from the electric bill yay............I got Hot Fuzz, Chronicles of Narnia and Muriel's Wedding. I also borrowed a few more DVD's from mum. So that was pretty cool.......She is like my own personal library ;) Bless her.......
Today I did some food shopping and have now got some lovely blisters :( I decided to wear some girlie shoes instead of my trainers which I live in! and now I'm paying the price!! Great thing to have before a gig :(
So yep, that's me up to date :o) Don't think there was anything else I was gonna tell you about........
Only working 3 days this week YAY..........Off to the Eden Project on Tuesday.......cannot wait YAY :o) Please pray for some good weather for us xx
Till Wednesday or Thursday.......take care peeps x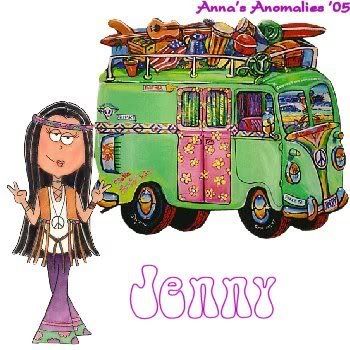 P.s ~ I forgot to add...........a few weeks ago I left a p.s asking you all to keep your fingers crossed for Trina. Well that weekend she was due to do a test for pregnancy but it's all failed :( Luckily, if you can call this luck......because she didn't get as far as being planted with eggs on the IVF then she still gets another free go :o) She is deferring this idea though until next year so she can enjoy herself at the Queen Paul Rogers gigs in October/November!
P.P.S ~ BEST NEWS EVER...............the bike is going to mobile bicycle repair man on Thursday.....fingers crossed peeps x

Tags: Torquay, Birthday meal, Eden Project, Mum, DVD's